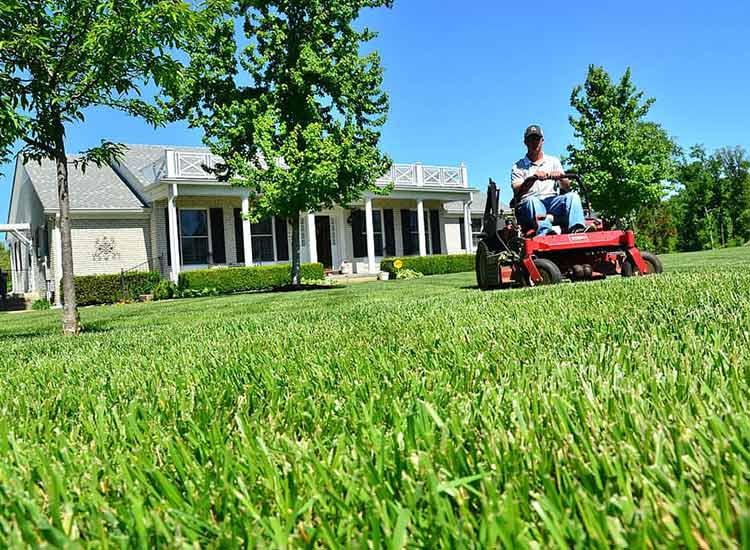 What to Do in Spring for Lawn Care?
We are fortunate here in most parts of Australia, excluding the Australian Alps, to miss out on severe wintry weather. As a result, most people's lawns and gardens don't need too much of a spruce up once spring knocks on the door.
However, with enough rainfall and cold weather, lawn care should still be at the forefront of your mind. There is work to be done to ensure your gardens and grass will be in tip-top shape for the impending summery conditions ahead. But, do you know what that "work" is? Read on to learn the few things you need to do, or get someone else to do this spring.
Test Your Soil
Spring offers the opportunity for homeowners to get on top of their lawn care, and soil testing is an excellent place to start. You can buy an affordable pH testing kit, or hire someone to test it, then know what your lawn needs to keep it at its best.
If your soil results come in with a pH level of 6.5, then you're in luck – that's the best you can hope to get. If, however, it's higher, then you might need sulphate of ammonia to bring it back a little. If it's too low, then lime and dolomite lime in an equal ratio, plus magnesium and calcium, could prove beneficial.
Aerate Your Soil
Do you have poor soil? Are your lawns compacted or thatching? Aeration should be the second thing you need to do regarding lawn care. With a garden fork or special aerating sandals, poke holes into your lawn in regular intervals.
Doing so can allow air, nutrients, and water to leach into your soil where it needs it the most. It can also promote healthy root growth for an overall more vigorous lawn. If your ground is too hard or the job seems too big, then feel free to call in the big guns. A lawn care expert is never too far away.
Fertilise Your Lawn
If you want your lawns to grow fast and with strong roots, then fertilise it. If you live in a colder part of Australia, then liquid fertiliser may be a better option for you, but granular fertiliser can be okay for use in most other regions.
Fertilising is also a process you don't want to rush. If you fertilise while weeds are thriving, then you are encouraging them to succeed. Read the fertiliser label and make sure you time your fertilising sessions in line with the manufacturer recommendations. Once again, a lawn care expert can help with this as well.
Start Weeding and Dethatching
If you want your lawn to look like a bowling green, then start picking out those pesky weeds before they go to seed. A spongy lawn is also a sign of thatching, so mow your lawns a few times, fertilise it, and water it to encourage fast growth.
Lawn care is a labour of love, and you will never have the best-looking lawn in the street overnight. Dedicate spring to the task of looking after your yard so that it's in its best condition for the challenges of summer that might lie ahead.